Estuary Skirt Sewing Workshop
Sundays, May 15th, 22nd & June 5th from 12:30pm to 2:30pm - click here to register
$120 plus supplies
The Estuary by Sew Liberated is an elastic-backed waist skirt with in-seam or patch pockets for sizes 0 - 30.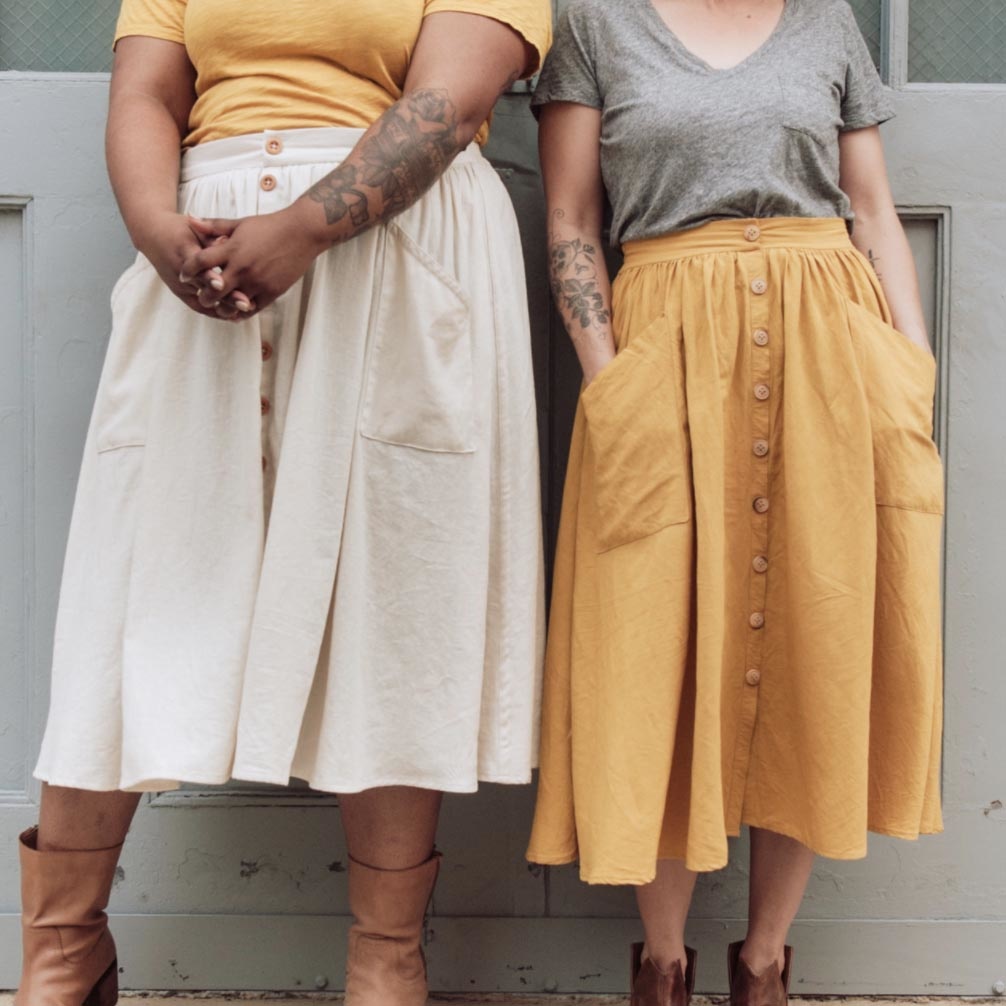 Previous experience with a sewing machine is required. In this workshop you will receive direct instruction and work at your own pace.You may bring your own machine or use one of ours. We will meet for 2 hours over three sessions. If you need additional time or help with the project, you may add on a private lesson or Drop In Sewing time.
Supplies are additional and must be purchased at least one day before class. Materials needed include:
Sew Liberated Estuary Skirt pattern - $21
2 1/4 - 3 1/4 yds woven fabric - $31.50 and up (we recommend linen blends, rayon, denim, yarn dyed, poplin or hemp)
5/8" or 3/4" buttons - $5 and up (view our buttons on our embellishments page)
1 yd 1 1/2" elastic - $9
4 yds Wonder Tape or Steam a Seam - $5.50
2 spools coordinating thread - $5
1 1/2 yds pattern tracing paper - $6
Also needed:
fabric scissors, pins or wonder clips, chalk pencil or heat erasable marker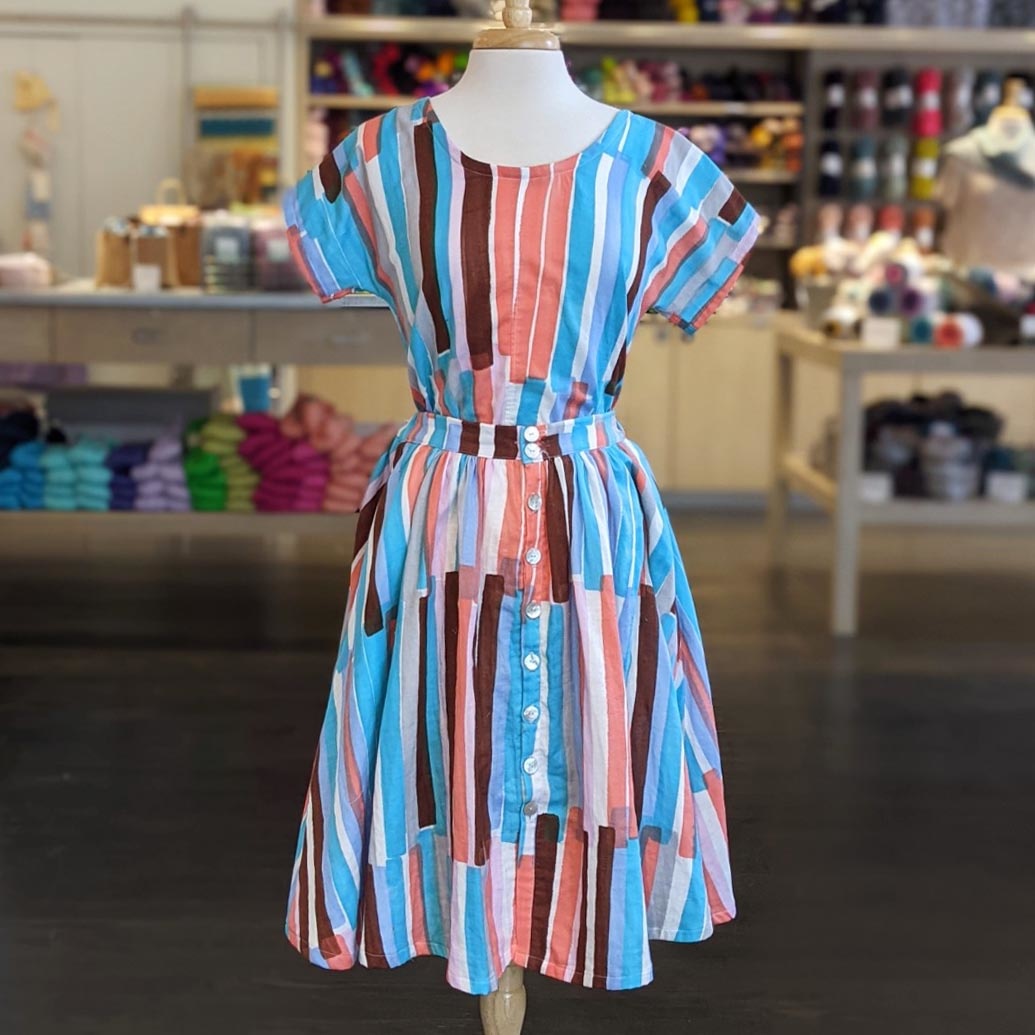 Supplies must be purchased before the date of the first class, whether in store or online. We are happy to assist you in person or via phone at 773.486.8996. Fabric needs to be pre-washed and ironed so you are ready to sew for the first class. All students must have sewing experience with a machine and be ready to learn new skills. If you've never sewn on a machine before, we recommend our beginner class or a beginner sewing lesson.
Please be sure to view our class policies here.