My First Hat Class
Saturdays, February 20th & 27th from 4:30pm - 6pm
$40 plus supplies
Click here to register!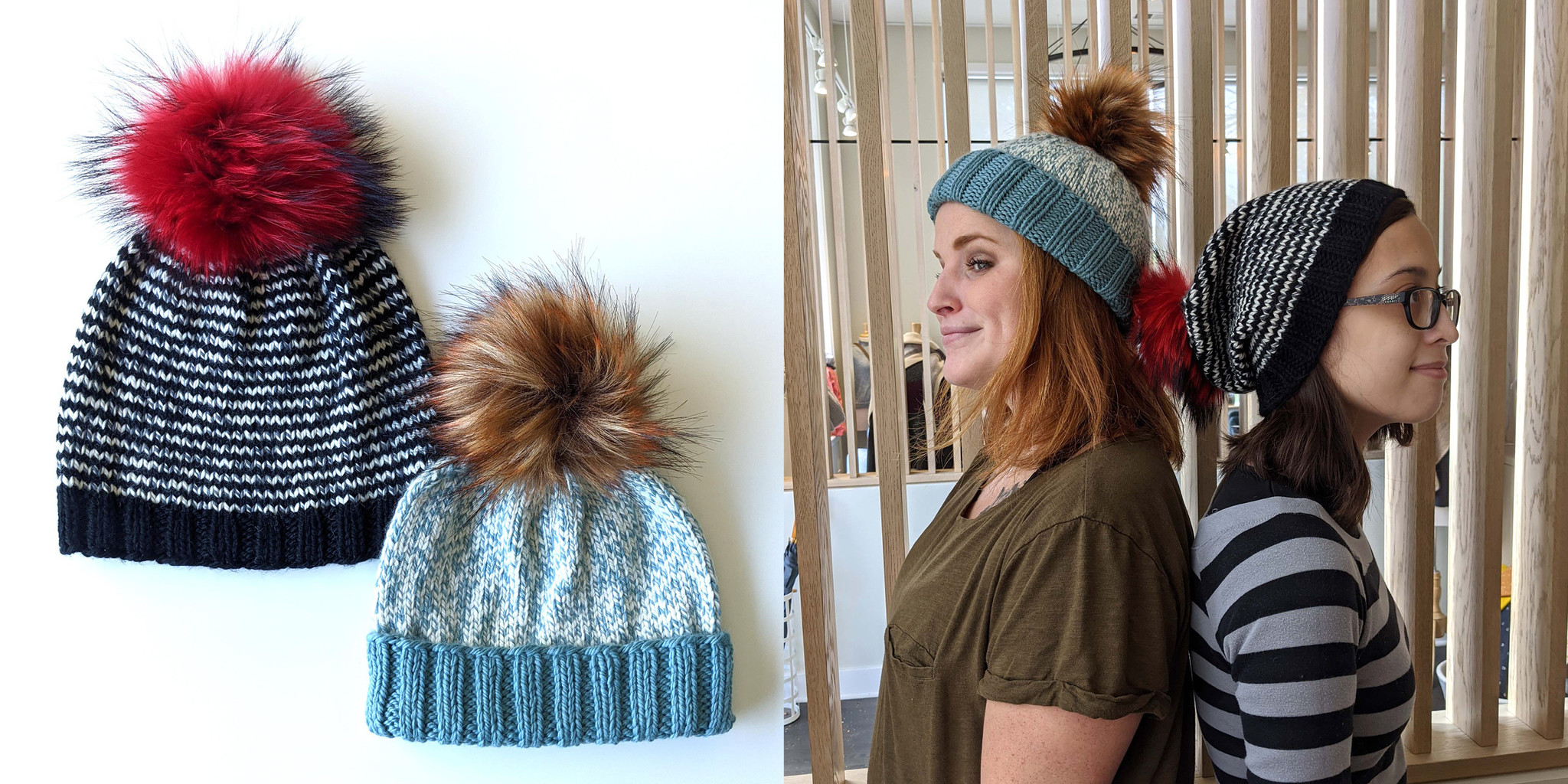 Our beginners are always asking what is next just after they've learned to knit. The next thing we usually teach you is the purl stitch, because once you know the knit and the purl, you can really start to venture out. This class is perfect for you if you've recently become familiar with knits and purls and are ready to dive into what is next!
We love our Basic Hat Two Ways pattern because it is quick to knit up and you will learn so much in just two sessions! You can use this one pattern to make a fitted hat with a fold up brim or a slouch hat. You can do one color, two colors, or two colors with stripes.
The class schedule is as follows:
Session 1: Saturday, February 20th from 4:30 to 6pm
Students will learn how to join in the round on 16" circular needles without twisting to begin the hat. After we get started, it just gets easier, so we will discuss what's ahead and how to make the most of your two sessions.
Session 2: Saturday, February 27th from 4:30 to 6pm
When resume after a week, we will begin working on the decreases, moving forward into switching to the circular needles and how to finish the hat and add the optional pompom.
Supplies needed for this class are 2 skeins of Ikigai Chibi Paka Chunky, 16" US 9 circular needles, size US 9 double points or Addi Flexiflips, stitch markers and a darning needle.
Because there are multiple options, we will have you purchase your supplies separately. Upon your registration, we will contact you to see which options you prefer and send you links for the supplies you'll need. All supplies for the class will be 10% off. This discount will be honored if you choose to buy supplies in person, or we can email you a unique discount code if you would like to purchase your supplies online.
**It is recommended that students are very comfortable with knitting and purling.
Click here to register.