Quilted Table Runner Workshop
Sundays, June 5th, 12th & 26th from 3pm to 5pm - click here to register
$120 plus supplies
We're so excited to bring you our very first ever quilt workshop! In this workshop, you will learn basic quilting techniques, as well as the "jelly roll race," while creating a beautiful table runner.
This workshop will be taught in three sessions.
Session 1 (June 5th): cut fabrics and piece center section of runner
Session 2 (June 12th): add border, assemble quilt sandwich, begin quilting
Session 3 (June 26th): trim quilted runner, sew and add binding, hand finish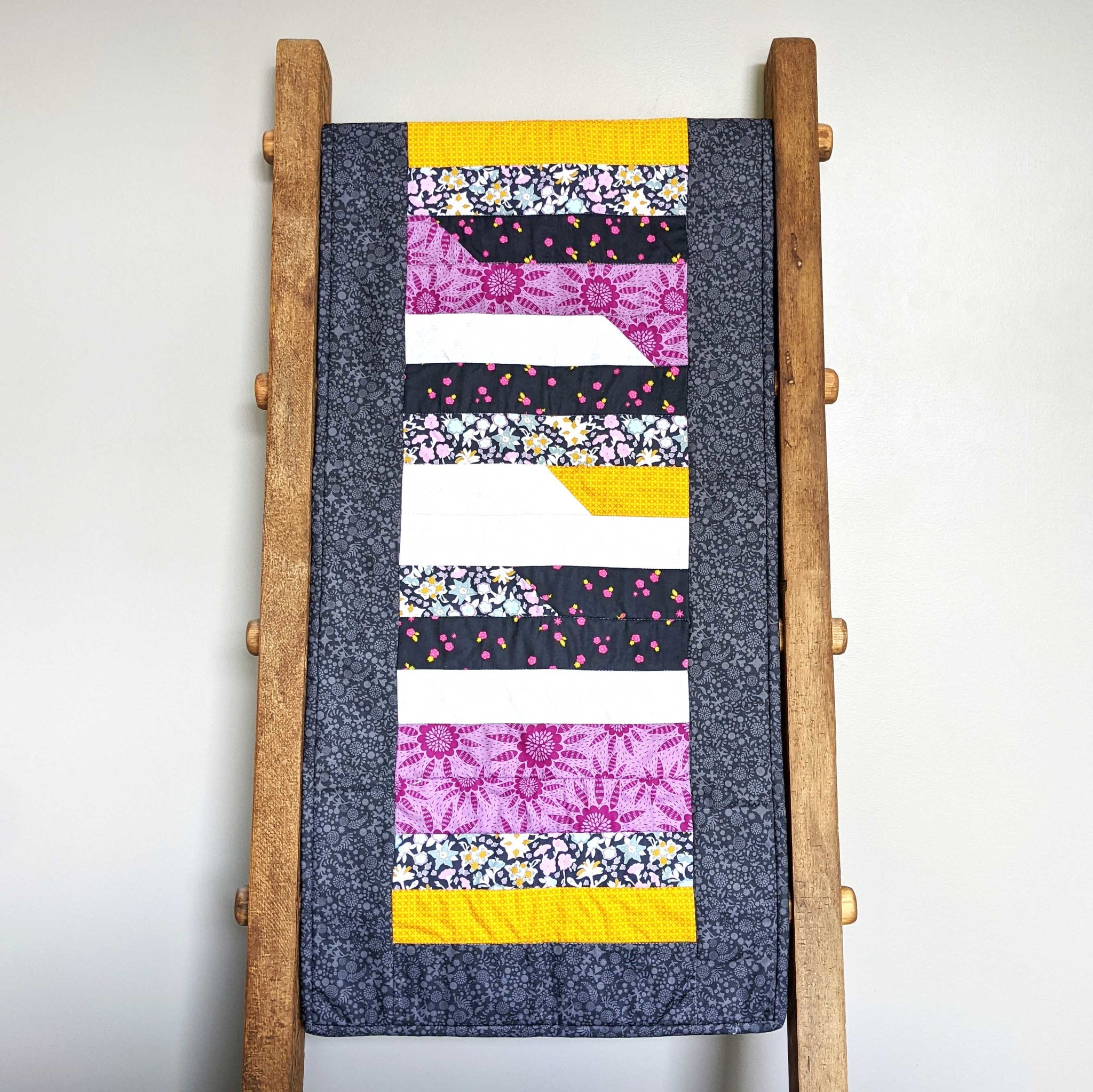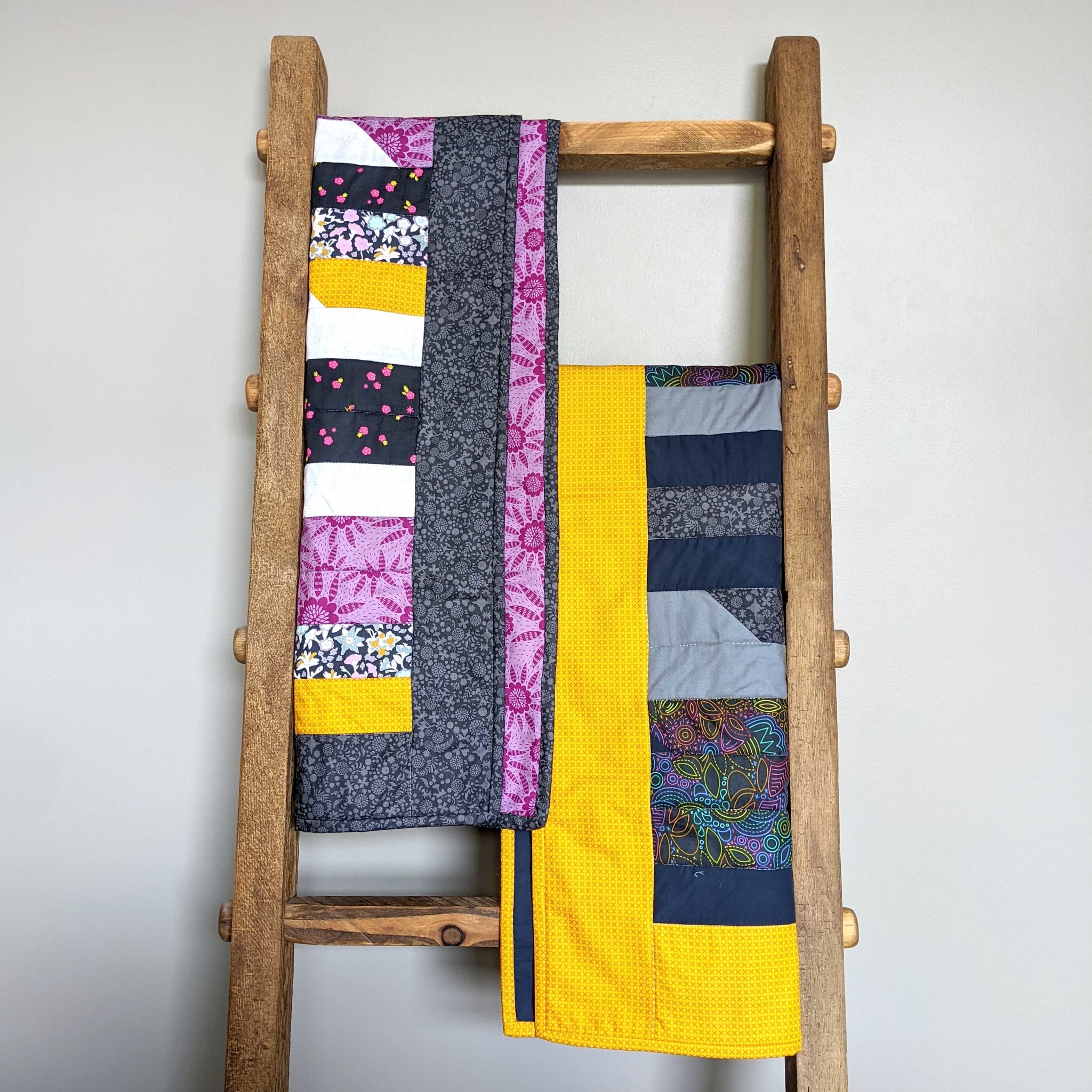 Previous experience with a sewing machine is required. In this workshop you will receive direct instruction and work at your own pace. You may bring your own machine or use one of ours. We will meet for 2 hours over three sessions. If you need additional time or help with the project, you may add on private sessions as needed.
* Please note you will need a 1/4" presser foot, which is specific to your sewing machine. If you don't have one, we can show you how to achieve the 1/4" seams you'll need.
Supplies are additional and must be purchased at least one day before class, preferably sooner so students can complete all homework prior to first session. Materials needed include:
1/4 yd each of 5 assorted solid or printed quilting cottons (for center)
1 yd quilting cotton (for border & binding)
3/4 yd quilting cotton (for backing)
26" x 48" batting
4" - 5" wide quilting ruler
2 spools coordinating thread
cutting mat
Also needed:
iron to press fabric at home in advance
straight and large safety pins, fabric scissors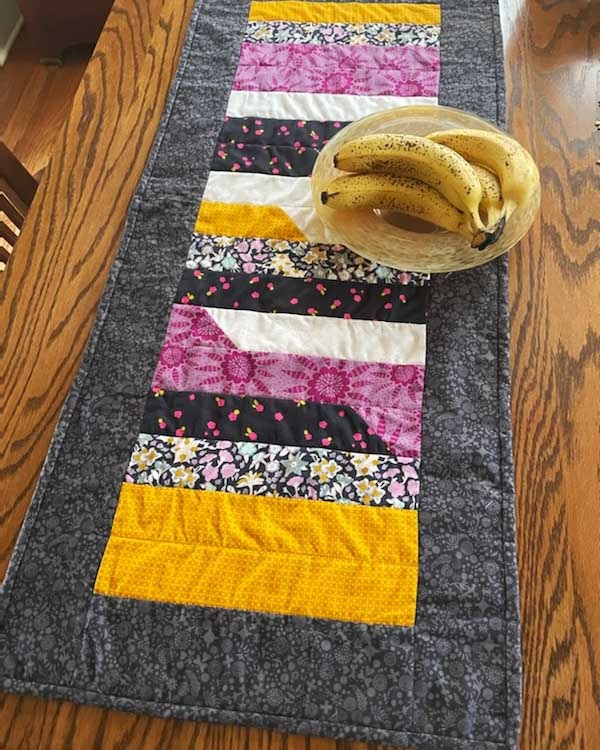 Supplies must be purchased before the date of the first class because there is some prep (see below) that needs to be completed before the workshop begins. We are happy to assist you in person or via phone at 773.486.8996. All students must have sewing experience with a machine and be ready to learn new skills. If you've never sewn on a machine before, we recommend our beginner class or a beginner sewing lesson.
HOMEWORK:
• pre-wash all fabric
• oil/clean sewing machine and attach 1/4" pressure foot (if using your own)
• wind two bobbins with thread
Please be sure to view our class policies here.