Sew a Wool & Wax Tote
Sundays, November 21st & December 5th from 1pm to 3pm - click here to register
$120 plus supplies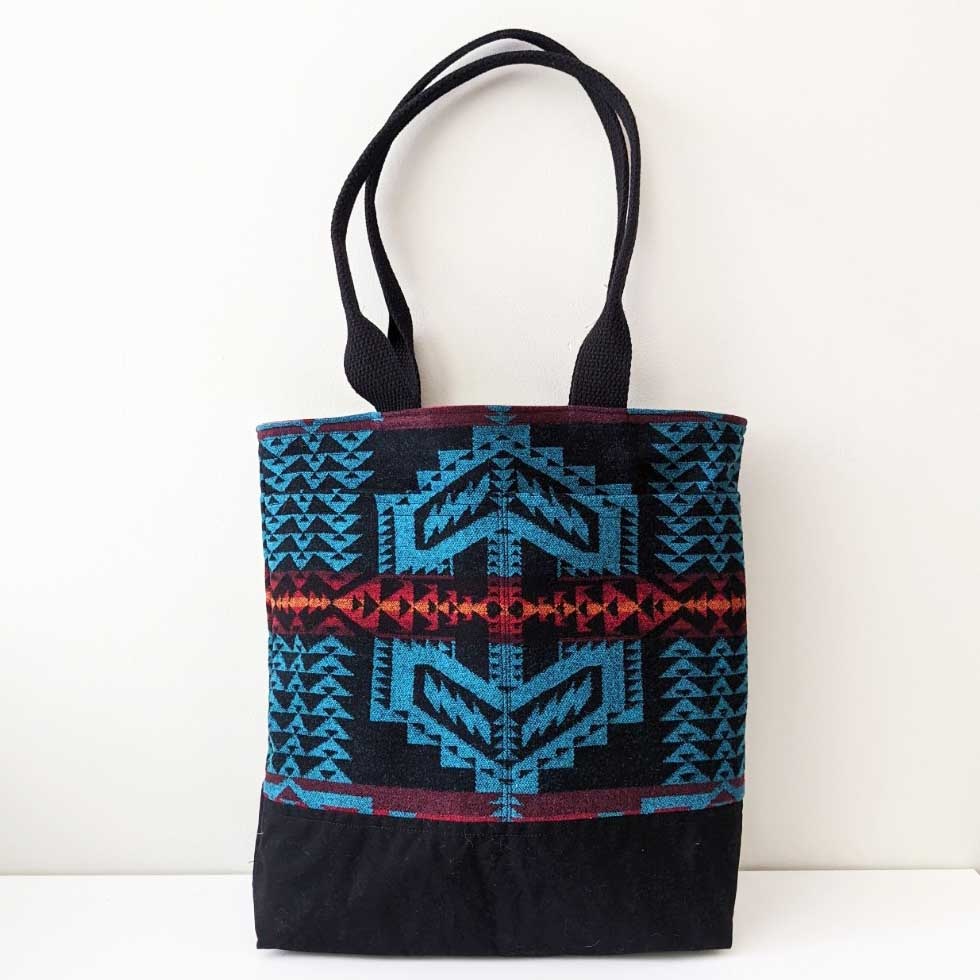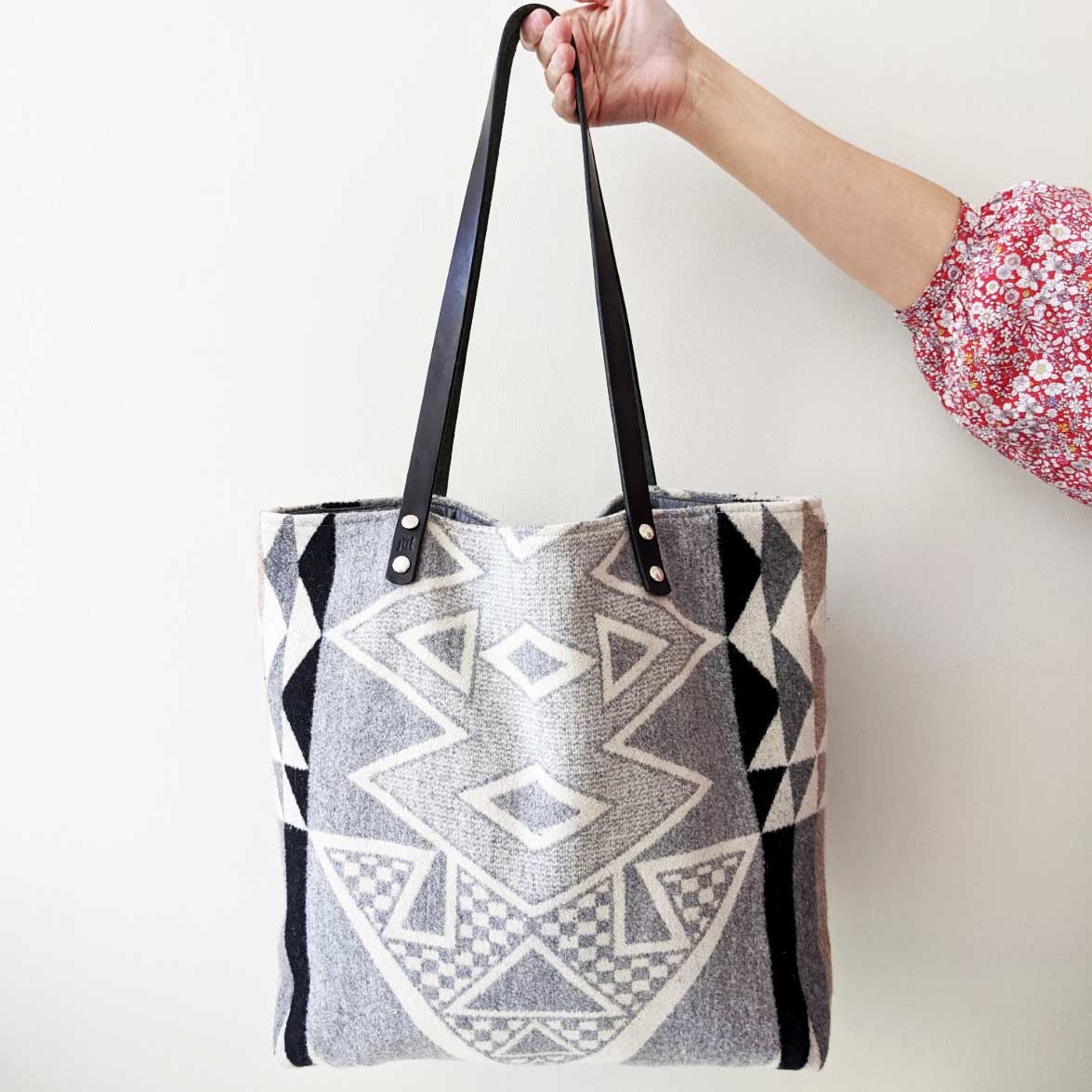 This sewing class is perfect if you are comfortable with a sewing machine and would like to build your skills! Class will meet for 2 hours over two sessions. You will receive direct instruction and you may work at your own pace. This class can be done on your own machine or one of ours. If you need more time, there is an option to add an additional session.
Supplies are additional and must be purchased at least one day before class. Supplies range from $113 to $130 plus tax.
Supplies needed include:
• Everyday Essentials Pattern 
• 3/4 yard Pendleton wool  either solid or Turquoise Trail
• 1/2 yard oil skin
• 1 yard quilting cotton  or lightweight canvas
• 2 yards webbing
• 2 1/4 yards interfacing
• 2 spools thread
You will also need to bring (or purchase) fabric scissors and pins or wonder clips.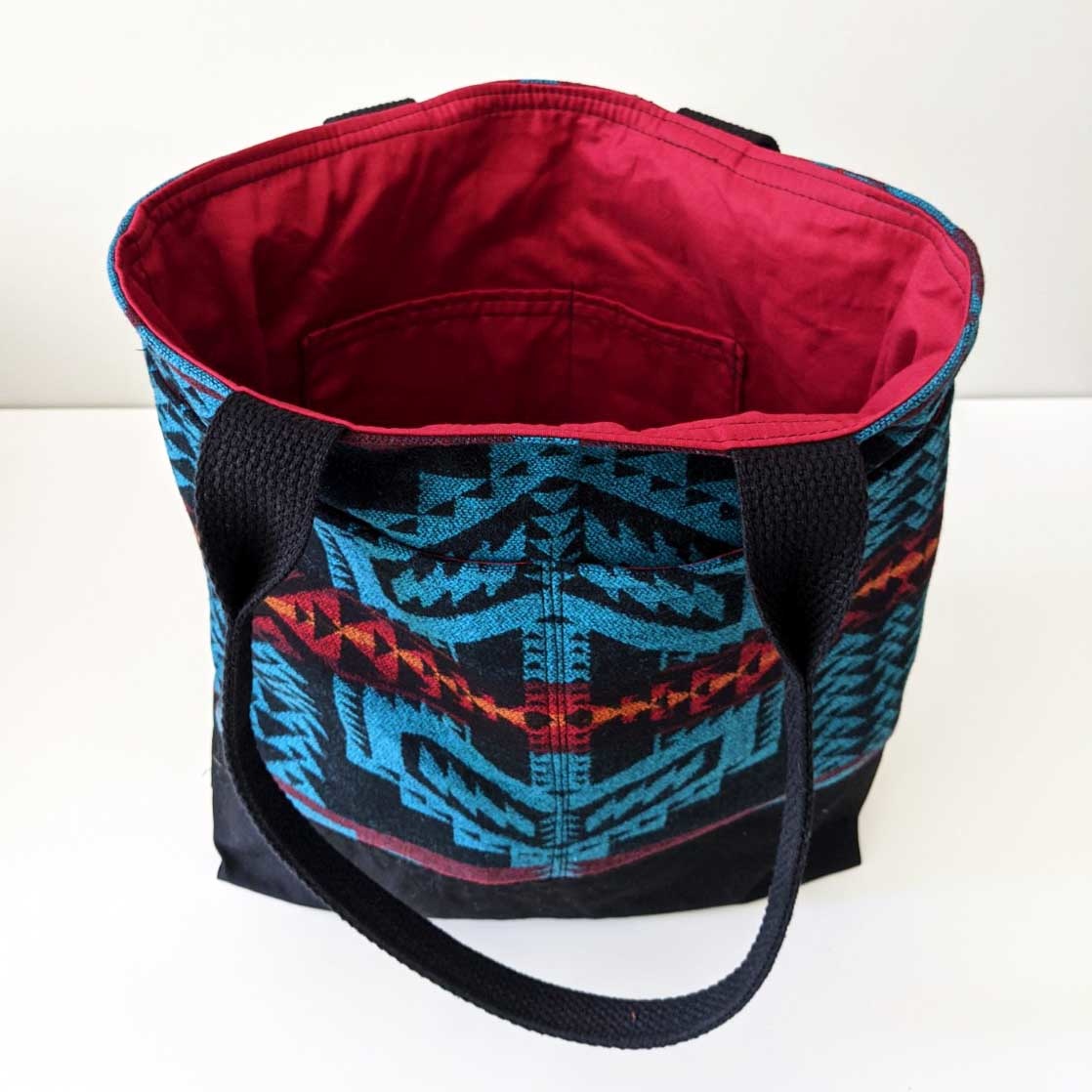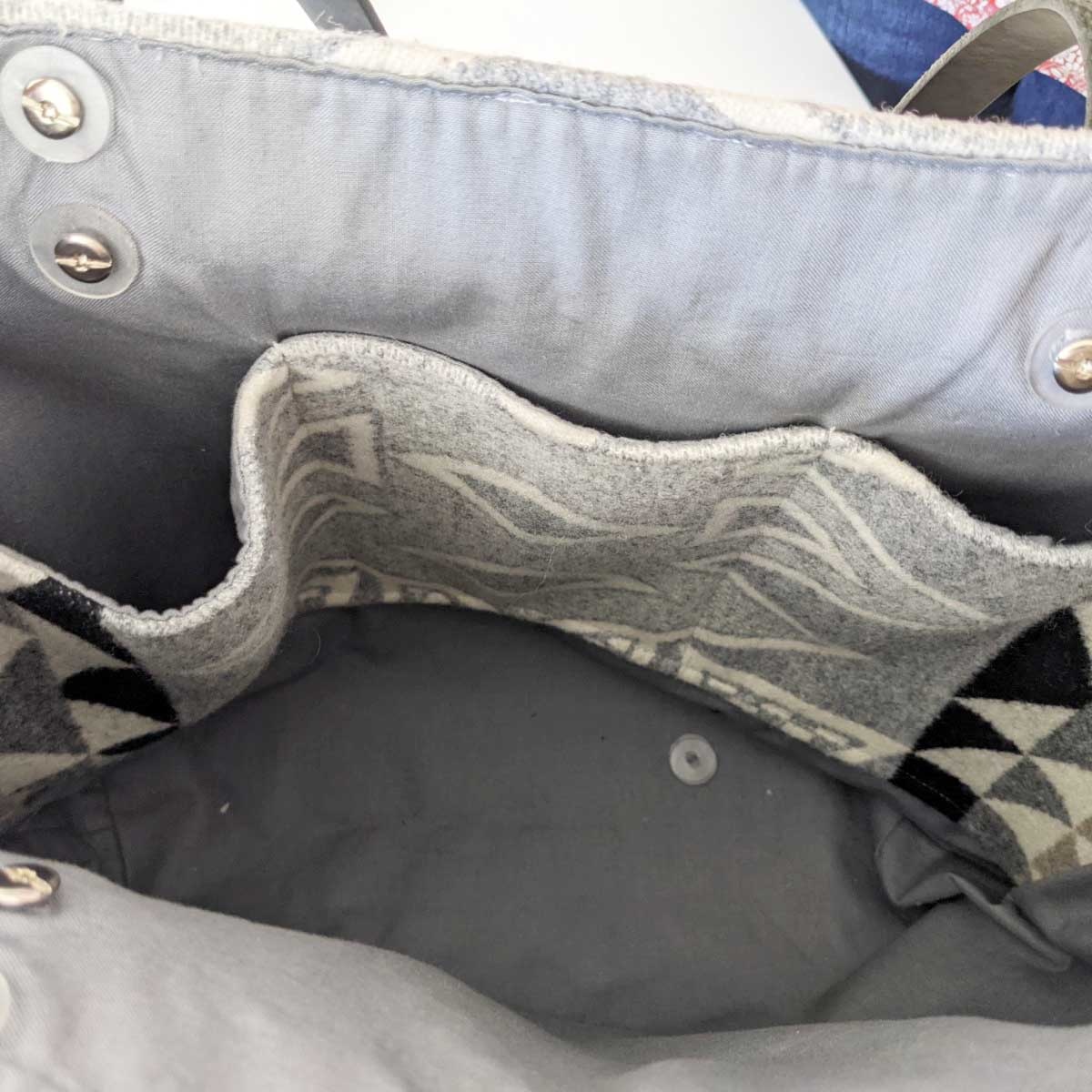 All students must have sewing experience with a machine and be ready to learn new skills. If you've never sewn on a machine before, we recommend our beginner class.
Click here to register now!
Please be sure to view our class policies here.