Punch Needle Workshop
Saturday, November 14th from 3:00 - 5:00pm
$150 including supplies ($160 including supplies plus shipping)
Click here to register!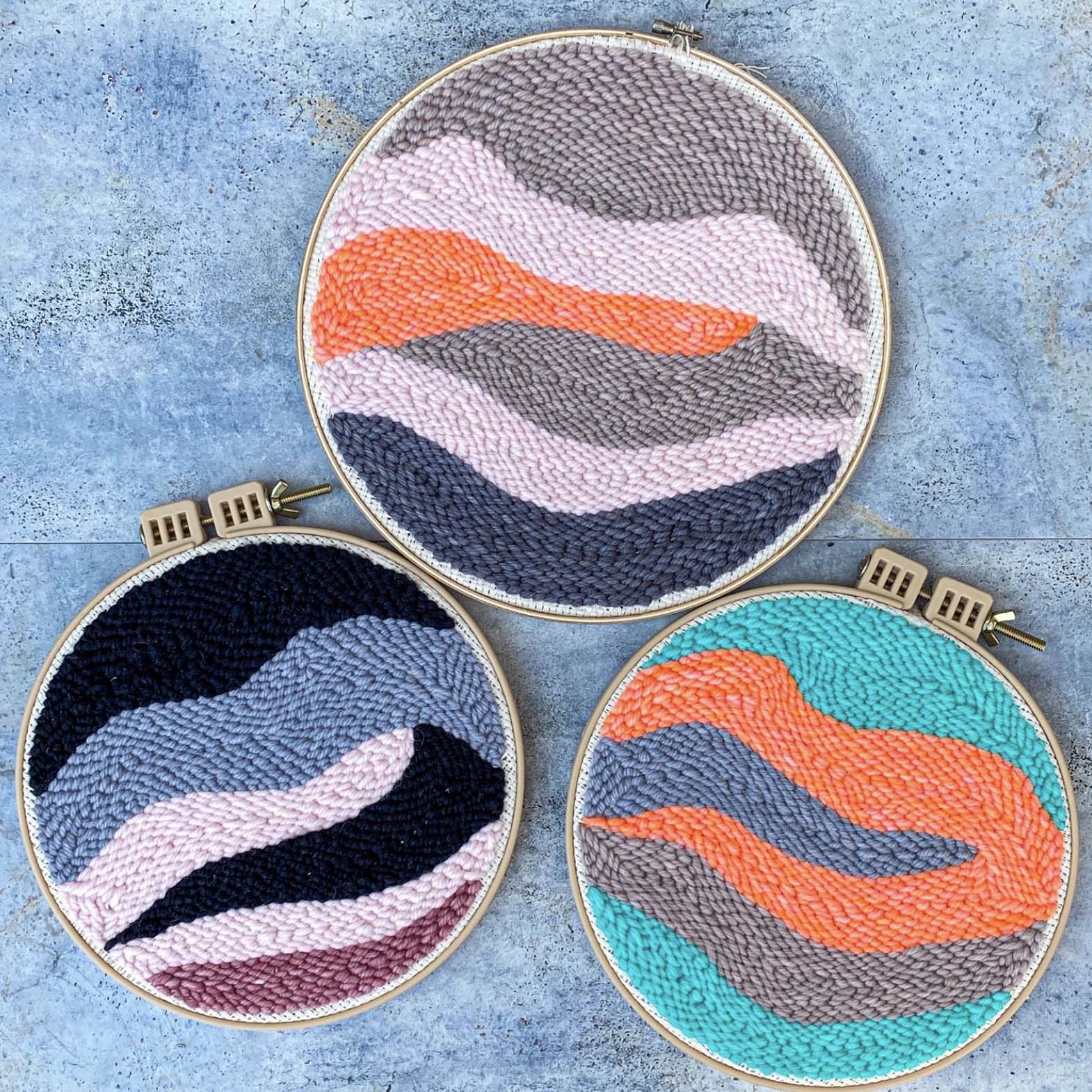 Try out the punch needle technique you've been hearing so much about! Kristin Oldach of KraeO will lead this new and innovative workshop. Punch needling is an art form that uses a hollow needle to create loops of thread on fabric, which results in a textured, tufted rug-like surface one side and an embroidery surface on the other. It is a fun, easy and quick way to create images on fabric to be used for all kinds of decoration. In this workshop, Kristin will start at the beginning and take you through the whole process, which will result in a finished piece. The workshop fee includes a hoop pre-stretched with monk's cloth, various colors of rug wool to do one of the color themes shown above, and an Amy Oxford punch needle. Please have a marker on hand for drawing your design if you choose to use your own. No previous experience is required for you to join us and complete your first punch needle project!
This class will be taught remotely via Zoom. Students will be contacted to choose one of the color options above after registering. Supplies for the class will be available for curbside pick-up for local students. If you are not local, please choose the shipping option and we will contact you to get your materials shipped to you in time for the workshop. Non-local students must register prior to Sunday, November 8th to guarantee on-time arrival of materials.
Click here to register.