RBG K/C/SAL
After requests from many of you, we have decided to host a Stitch-Along to honor the late Ruth Bader Ginsburg while also helping each other get through this election season. As knitters, crocheters and sewists are all invited to participate, we are calling this our RBG K/C/SAL.
This K/C/SAL is completely free to everyone, and we are honored to be hosting it. You may work on whatever project you wish, though we do have a few RBG-specific ones to suggest if you are interested. Mainly, this is a time to come together and bring our positive energy to the group, while also honoring one of the most inspiring women of our lifetime.
Should you choose to purchase anything from us to participate in this stitch-along, we will be donating 50% of profits to the ACLU.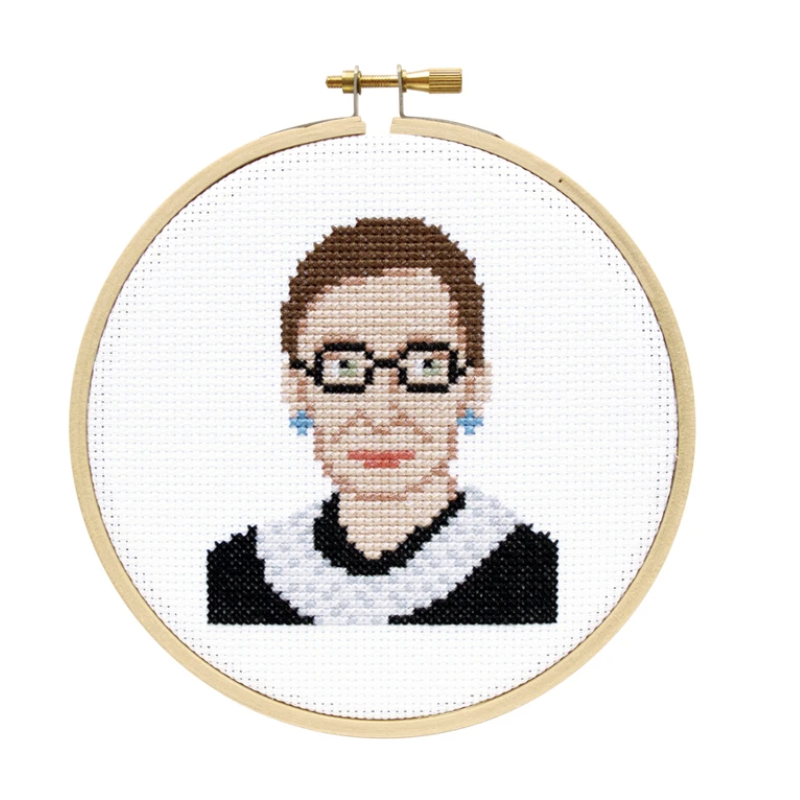 If you want something quick and fun, you might want to try this kit from Stranded Stitch. These are on their way to us, though we will have a limited supply, so please email us at [email protected] to let us know if you would like one of these.
Many of you know the amazing Chicago-based Park Williams. Shown here is her incredible design, The Knitorious RBG. How amazing is this sweater? A customer who came in recently to purchase yarn for it was the first to suggest we do a stitch-along.
We also found this Ruth Bader Ginsburg doll on Ravelry. The designer, EunJi An, is donating her entire listed price to the ACLU.
This K/C/SAL takes place virtually on Sundays from 3 to 4:30pm, October 25th, November 1st, 15th, 22nd and 29th. Email us at [email protected] for the Zoom link to participate.