Knit Joggers SAL
Tuesdays, October 19th & November 2nd from 7pm to 8pm
*please note we will not meet October 26th
Free participation with your supplies purchase!
The next SAL in our series will feature the Plateu Joggers from Closet Core!
Plateau Joggers by Closet Core are comfy yet slim fit pants. This pattern features a high rise, elastic waist, and wrap-around pockets. They can have either an elastic hem or fabric cuff, as well as optional back pockets and a drawstring waist. For this SAL, we will make the long pants version.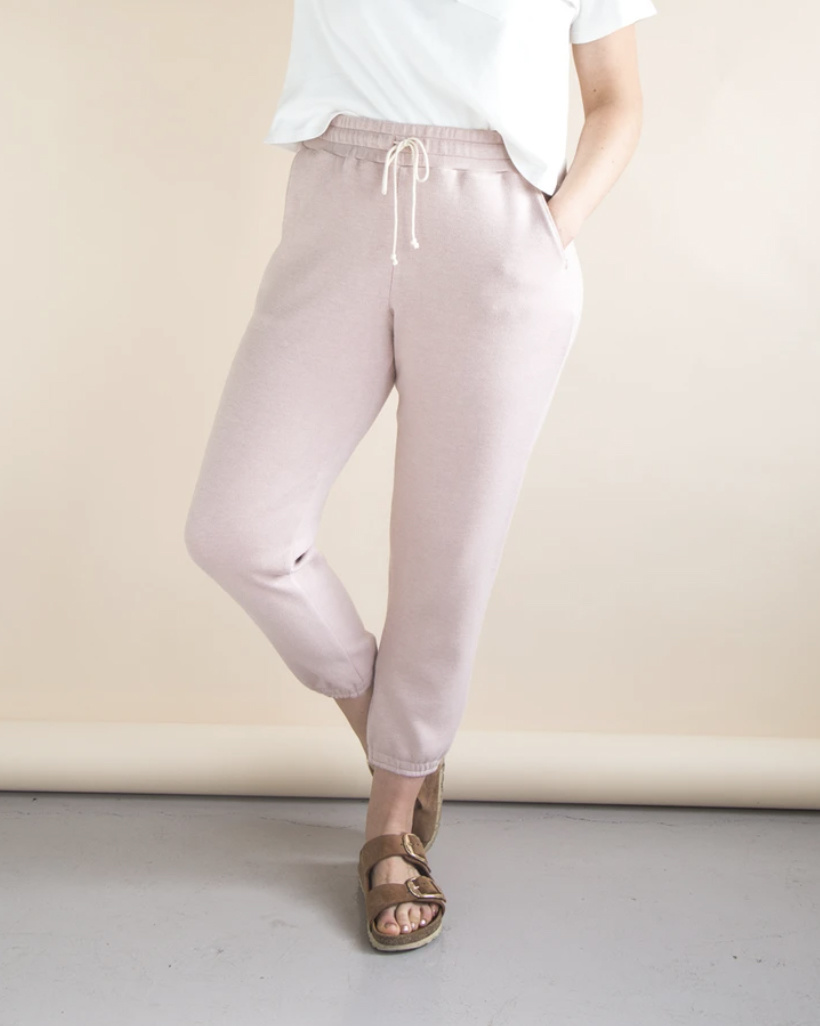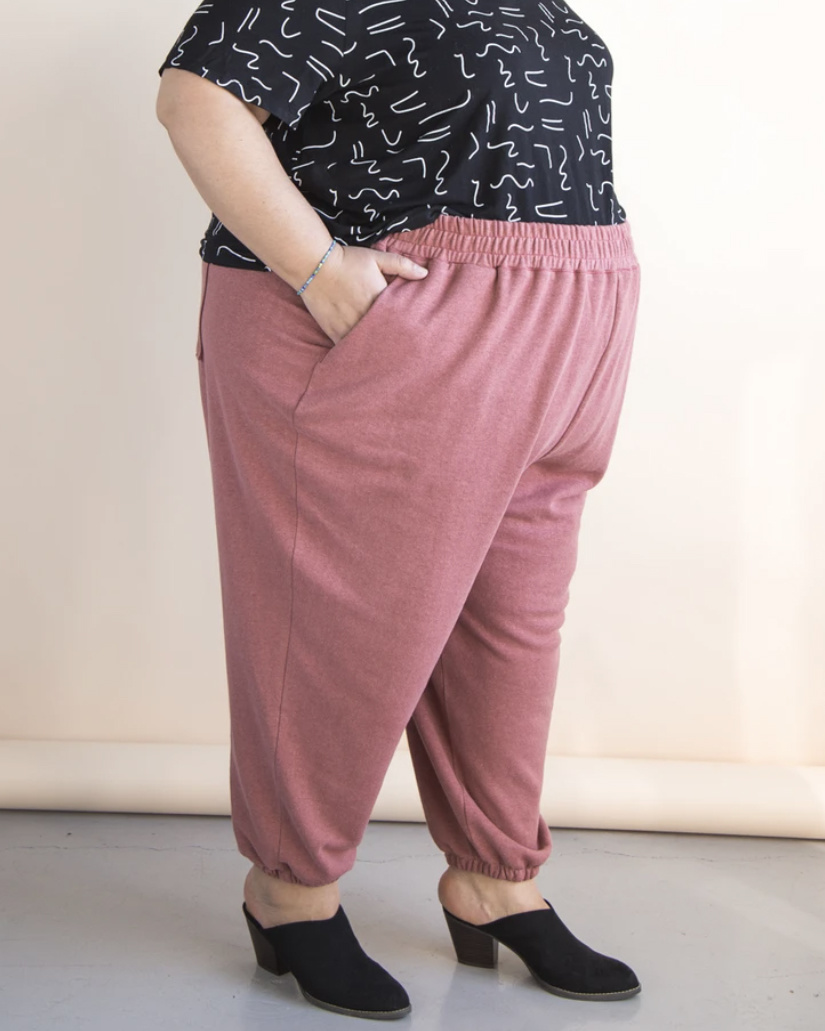 Sizes available: 0 through 20
Materials needed:
•
Plateau Joggers Pattern by Closet Core sizes 0-20
• 1.75 - 2.25 yards of French terry or medium to heavy weight jersey knit fabric

 
• stretch, ballpoint or jersey machine needle

 
• 1.5 yards of  2" elastic
Optional materials include double machine needle for topstitching, 1 yard of 1" elastic
for cuffs, 1.5 yards of cord for drawstring
Additional supplies you'll need for all options if you don't already have them:
• pattern tracing paper
• heat erasable marker or chalk pencil
• pins
• fabric scissors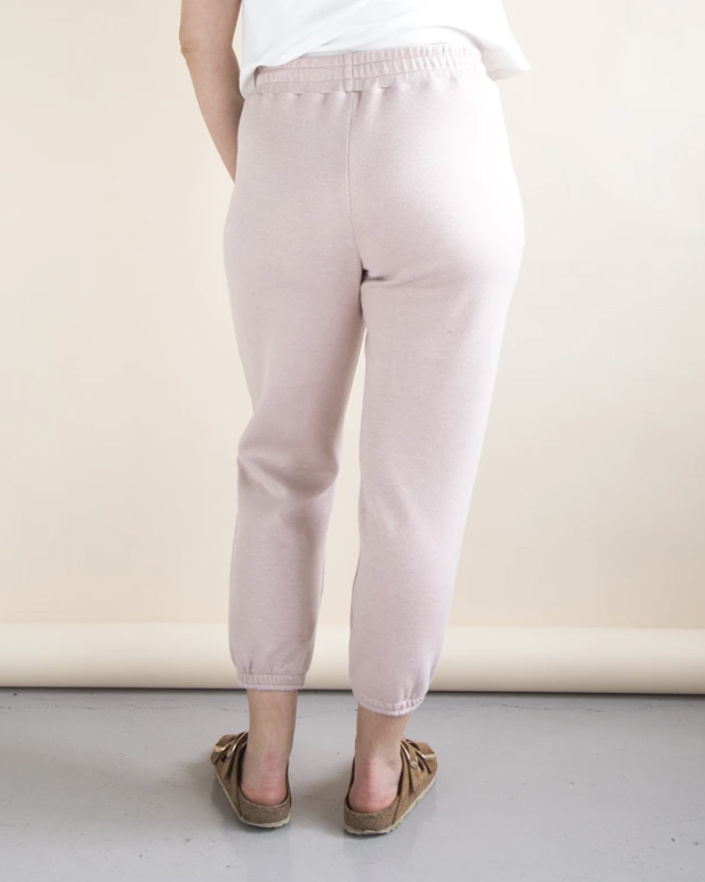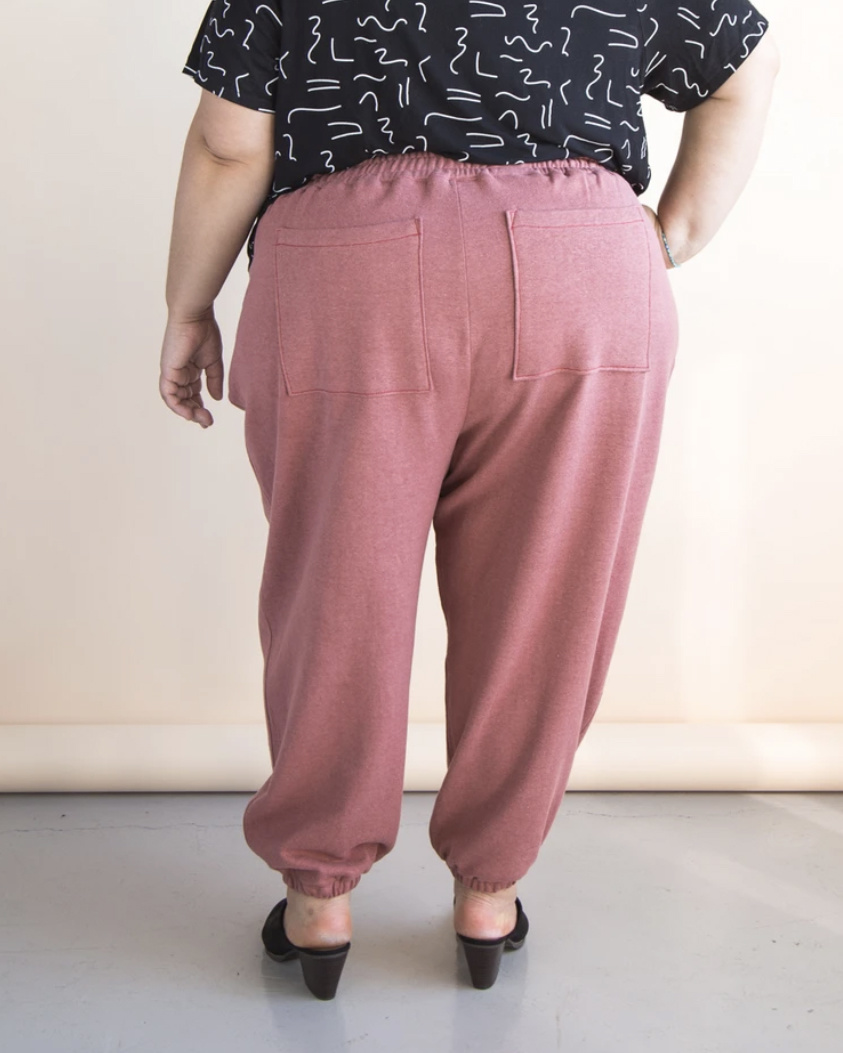 If you haven't tried one of our series Sew-Alongs yet, you can jump in at any time! They always take place on Tuesdays at 7pm. Sewing is typically a solo hobby and we're proud to say we've made it fun to do in a virtual group. As an added bonus, you don't have to carry your sewing machine anywhere!
We're happy to help you gather supplies in person or over the phone. Our number at the shop is 773.486.8996 and you can also email us at [email protected] for assistance.
Our Plateau Joggers SAL will meet Tuesday evenings at 7pm via Zoom, October 19th & November 2nd. Participation is free with your purchase of supplies. This is not a sewing lesson and all participants do need to be comfortable with operating their own sewing machine in their home. If you need additional help, please contact us to set up a lesson.