Open Stitch Nights
We're so excited to be able to host open stitch nights again that we have just added Fridays in addition to Thursdays! Open stitch nights are an opportunity for our community to come together and work on your projects while enjoying each other's company. If you are looking for help or instruction on a project, please see information on classes and lessons. This group is just here to relax and have fun.
Let's fill these seats!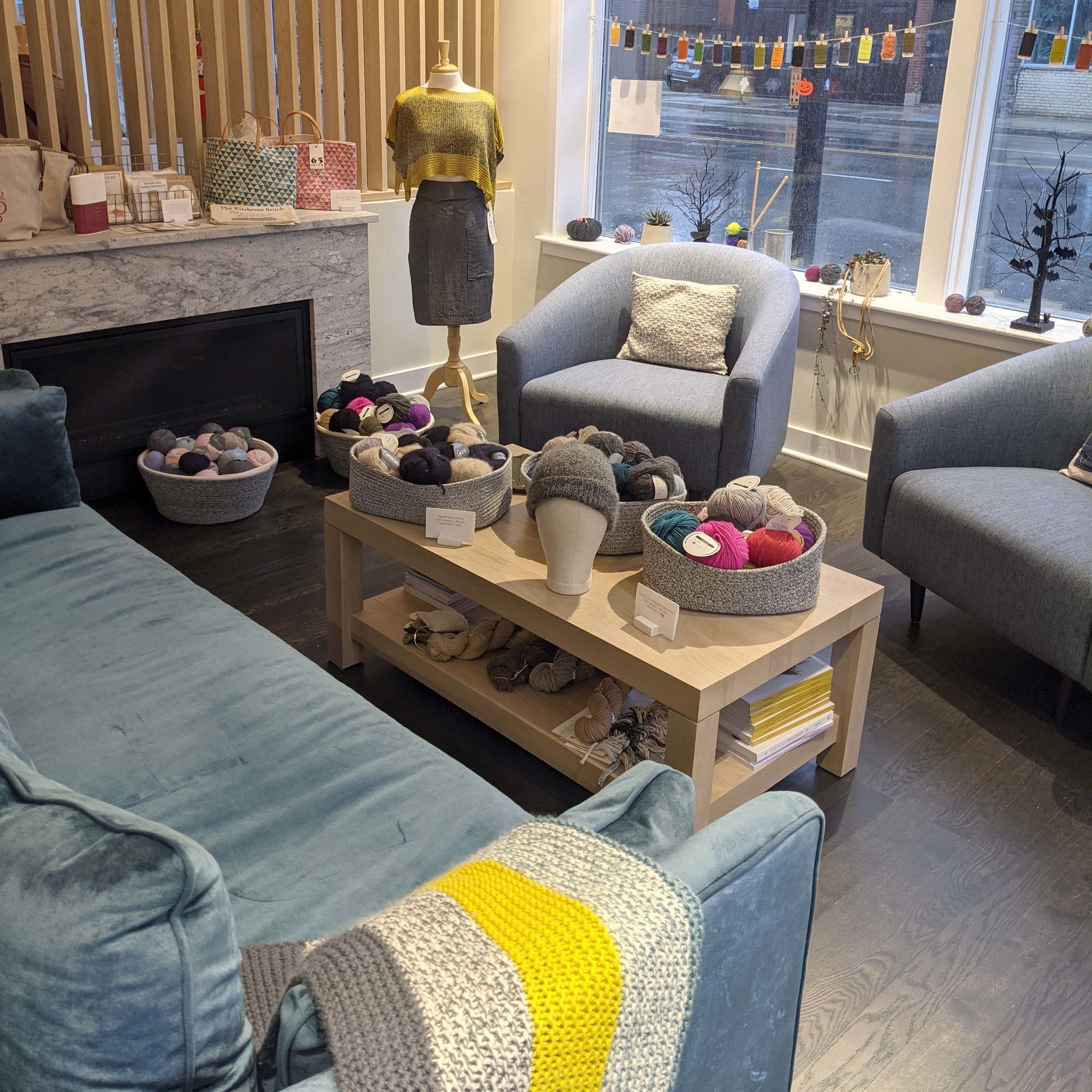 Our open stitch nights begin at 6pm on Thursday and Friday evenings, and end just before the shop closes at 8pm. Open stitch nights are limited to five people and masks are required until further notice. Please click here to check availability and sign up!