Rhinebeck Sweater KAL
Saturdays from 3-5pm
September 2nd, 9th, 16th, 23rd & 30th
October 7th & 14th
Hilary here! Join my Knit-Along and make a sweater for Rhinebeck 2023! This famous Sheep & Wool Festival takes place October 21st & 22nd in upstate New York, and even if you can't go, everyone should have a Rhinebeck Sweater. You can pick ANY sweater you want to make!
We will cast on September 2nd (or the 9th if you will be gone for the holiday weekend), and work our way through September and the first half of October so we can all finish in time. Attend as many sessions as you like and work at your own pace! This KAL is not a class, but I will give guidance and all the sweater tips I have to offer, including one of my faves... two at a time sleeves!
Participation in this KAL is free with your yarn purchase. If you need help picking out a sweater to make and/or the yarn for it, give us a call at 773.486.8996, email us at [email protected], or come in to visit us. We understand that sometimes you might already have stash yarn you want to use, so if that is the case, you can still join for a $75 fee. Please call or email us.
I have chosen a sweater that has been in my queue for quite some time and decided that now is the time to make it. That perfect sweater is Arboreal by Jennifer Steingass and I'll be using our new Wicker Park DK.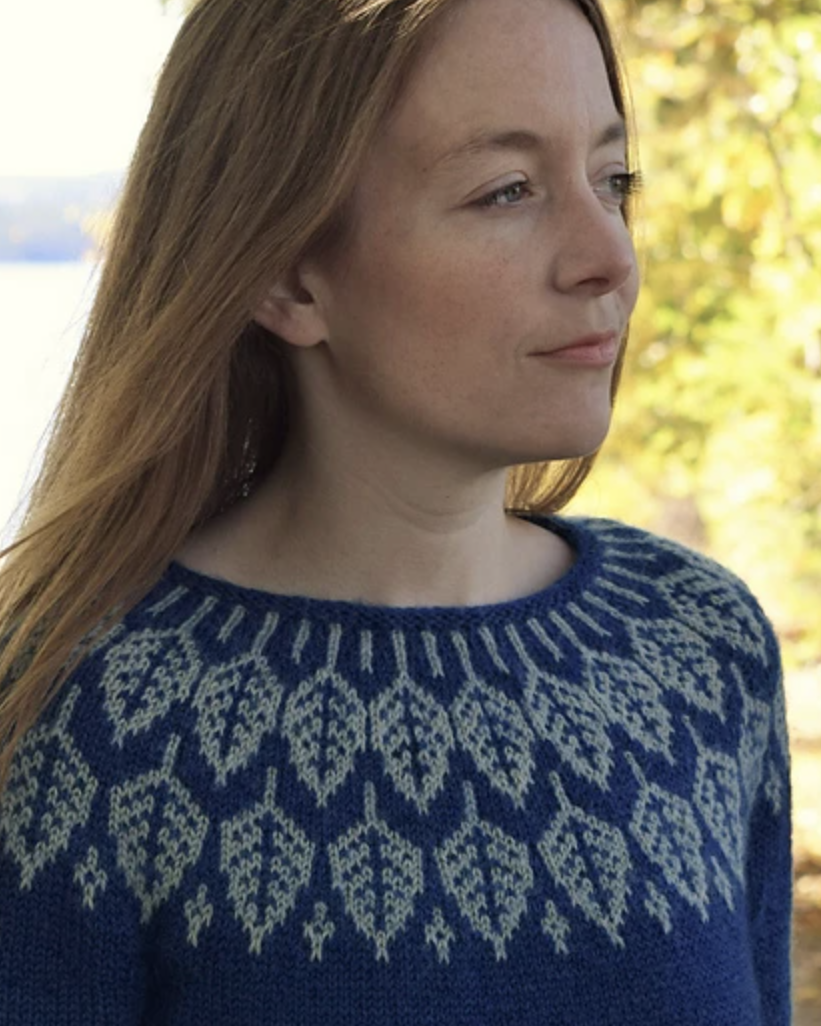 Naturally, I will be using multiple colors to create a fade across the leaves in some very beautiful fall colors.
Choosing was hard! Here are a few that I decided not to do, but they remain in my queue because I still fully intend to make them all when the right time comes, or when I find that perfect yarn, whichever comes first! Maybe one of these will speak to you for your Rhinebeck Sweater?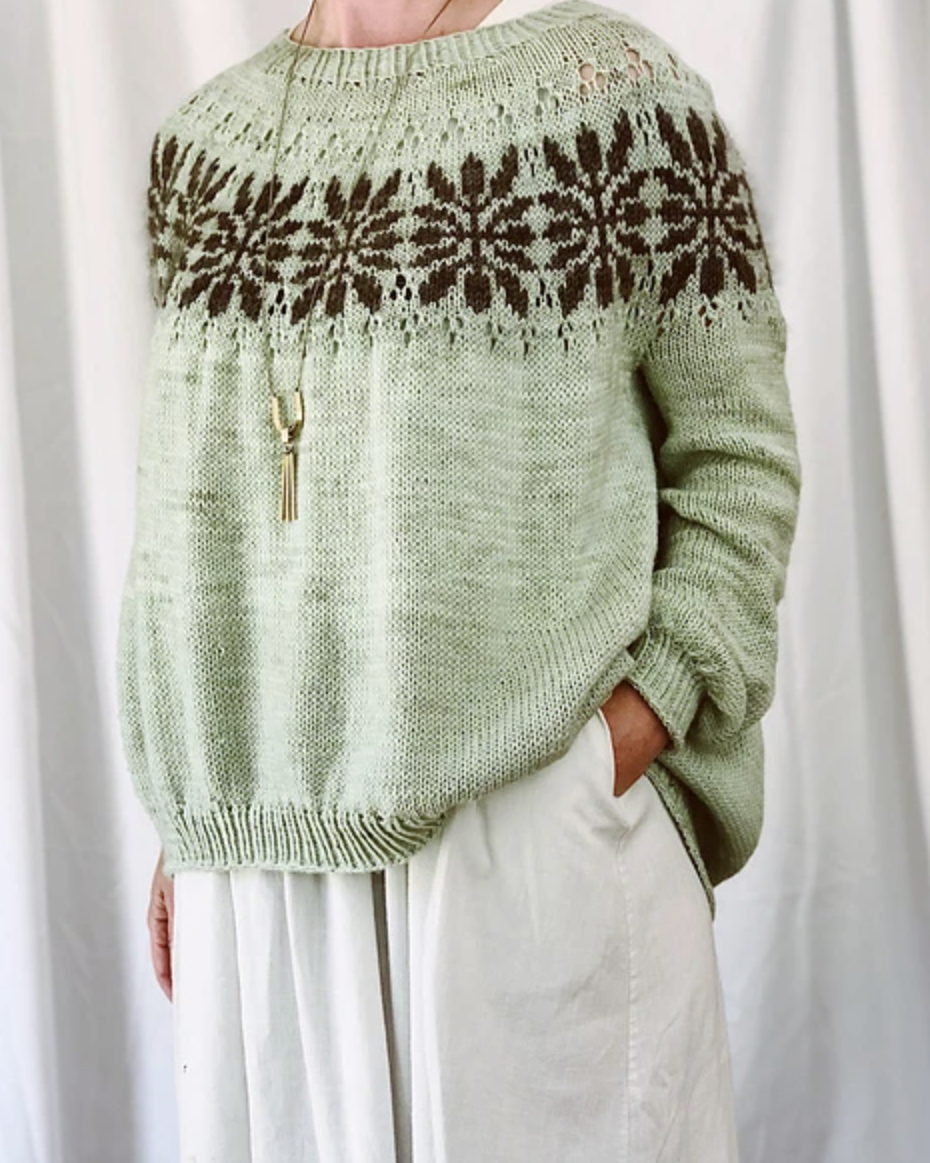 Ingalls by Caitlin Hunter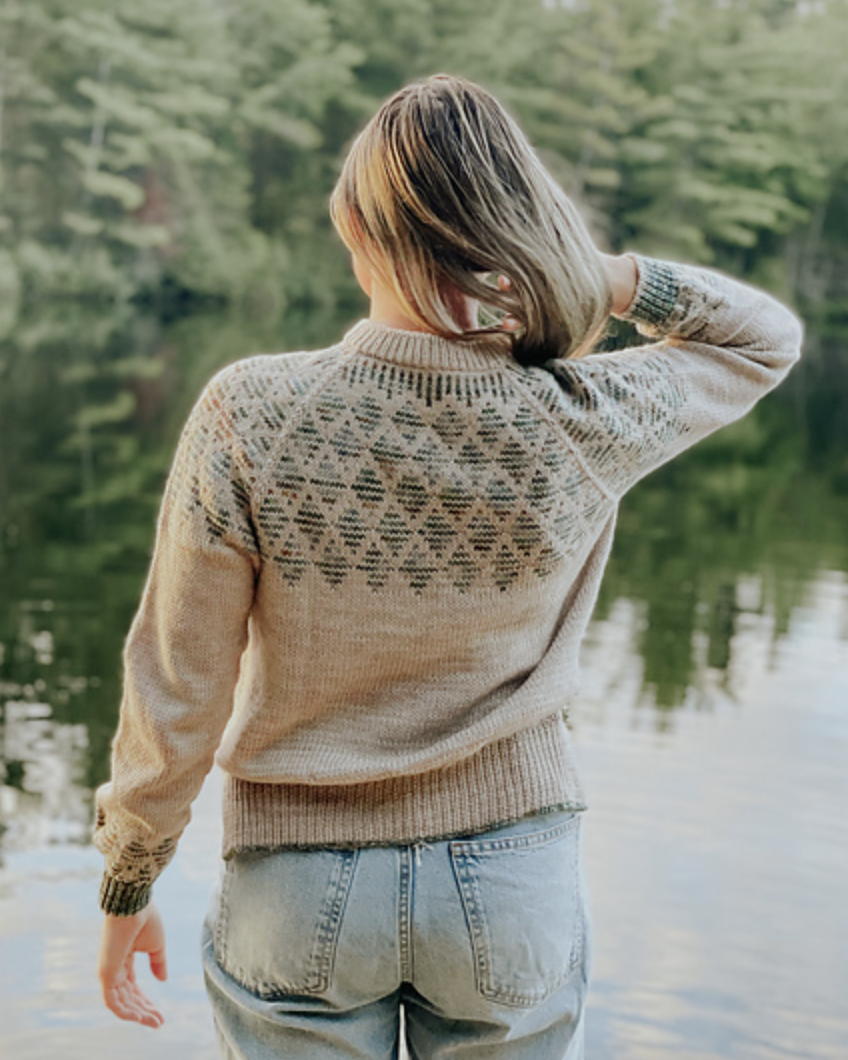 Ali's Sweater by Sarah Opie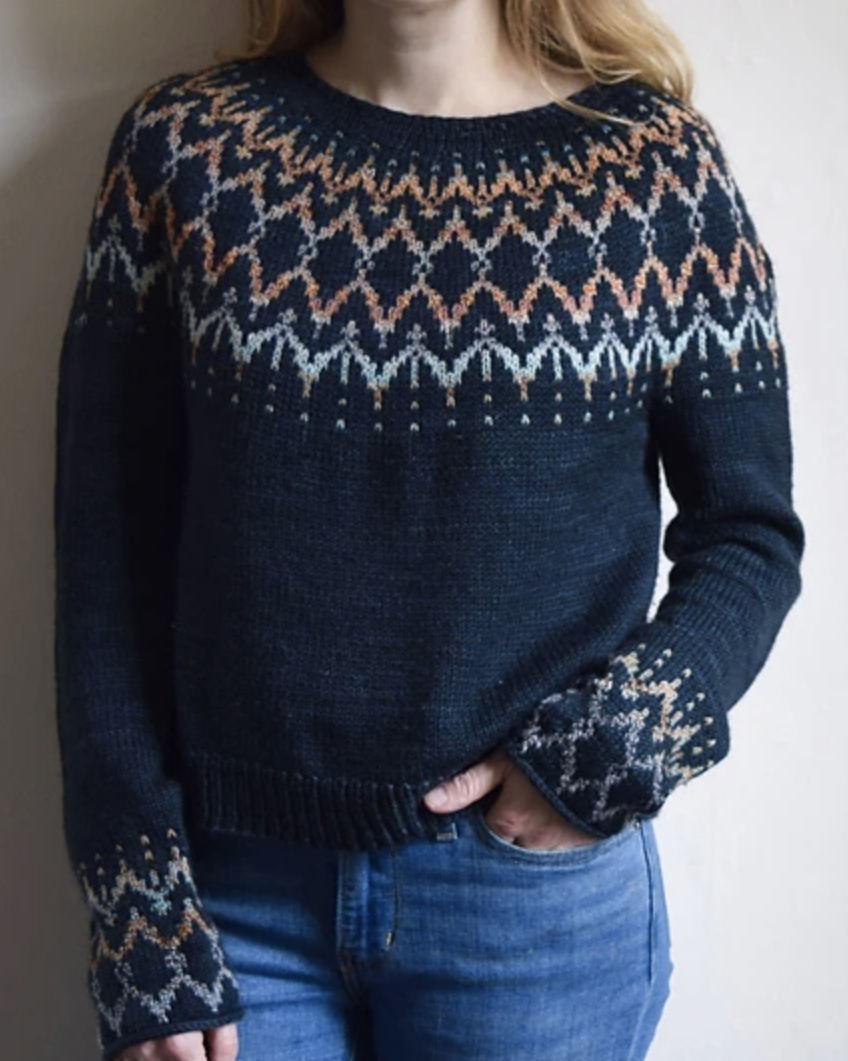 Aurealis, also by Jennifer Steingass
Start exploring your options and if you need help narrowing it down, we're here for you! Just call, email or come in and our team will help you choose that perfect sweater and the perfect yarn to use for it!