Sew All Day!
Monday, June 5th from 11am to 7pm - click here to register
$85 plus supplies (includes the use of one of our sewing machines)
Have you ever wished you could sew all day?
But don't have the space to spread everything out? Maybe you could use some help on your sewing project or projects?
We are here for you!!!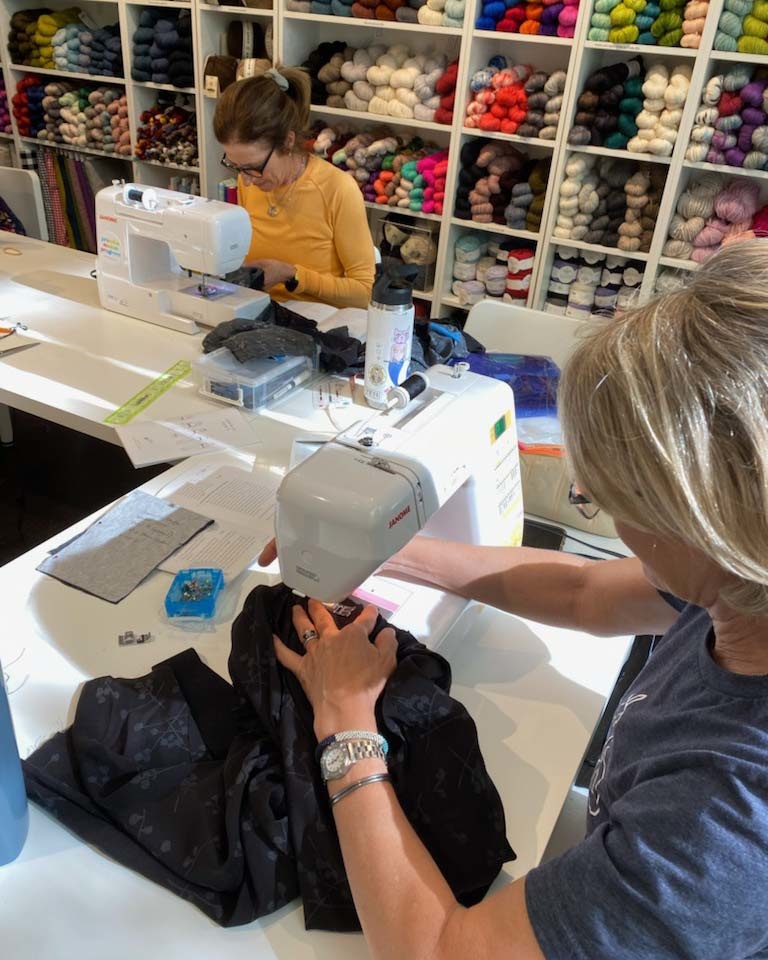 Bring your pattern/patterns and fabric to Sew All Day on Monday, June 5th from 11am - 7pm. It is just like our Drop-In Sewing, but for an ENTIRE day!
The fee of $85 includes unlimited assistance on your sewing project/projects as well as the use of a sewing machine and plenty of space to work. Click on the link at the top of the page to register.
Join us for a marathon day of sewing!