Open Stitching
Open Stitching is an opportunity for our community to come together and work on our projects while enjoying each other's company. If you are looking for help or instruction on a project, please see information on classes and lessons. This group is just here to relax and have fun.
Let's fill these seats!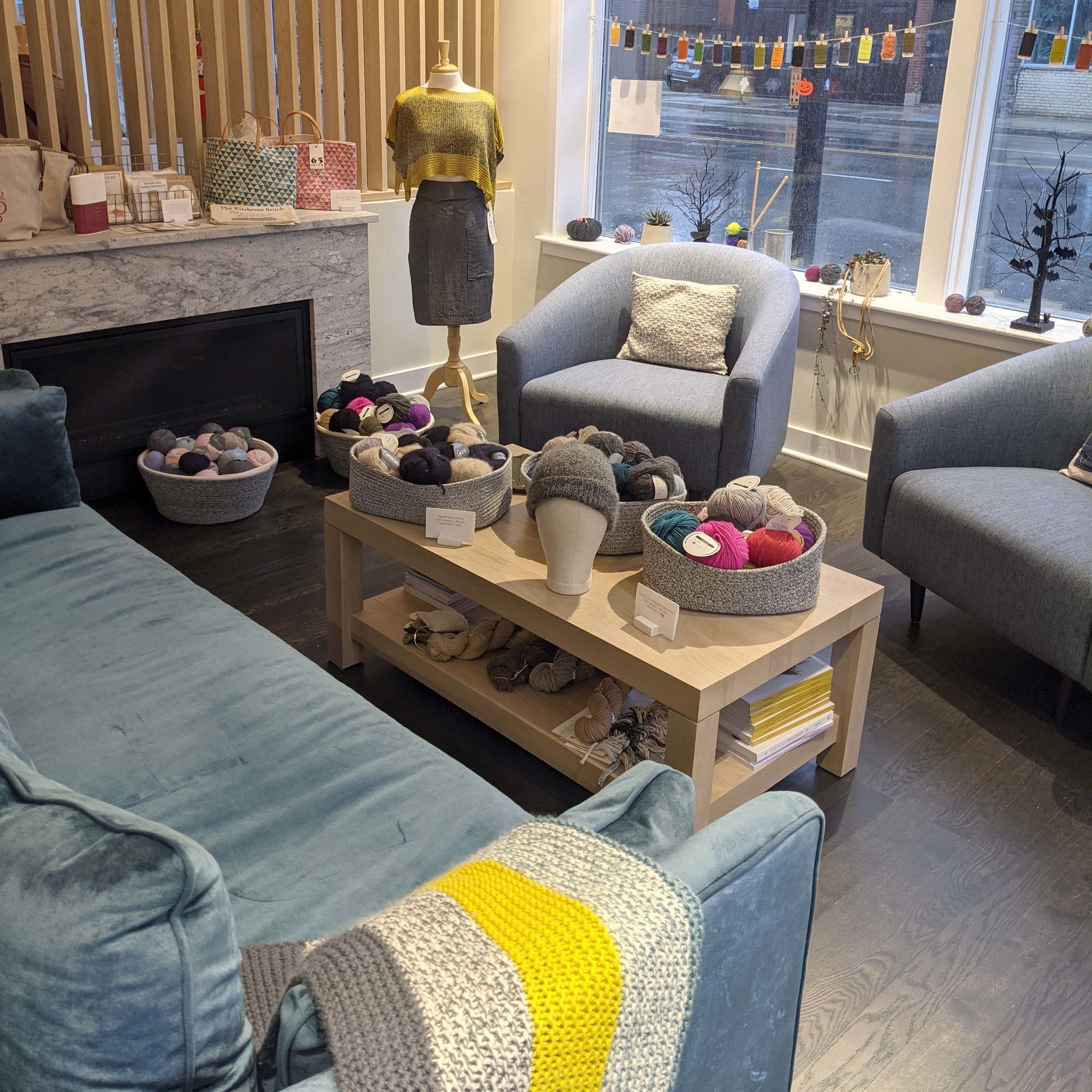 Our open stitching is from 3pm to 5pm on Saturday afternoons. No advance registration is necessary, but masks are required for groups gathering in our seating area until further notice.