Writer C. S. Lewis' quote "Surprised by Joy" describes how one of our Nina Chicago customers felt many years ago, while delivering donated hats made by a group of local crafters to the Northwestern Medicine Maggie Daley Center for Women's Cancer Care's Infusion area. As a small group of oncologists, RNs and administrative/support staff gathered around with great enthusiasm to see the assortment of hats, a patient walked out from one of the private infusion rooms and gasped. "It's my first treatment and now I am getting first choice of a donated hat since I know I will be losing my hair soon."
This wonderful customer of ours, whom we will call Marie, is also a cancer survivor of 9 years. Marie recently approached us to see if we would like to collaborate on a similar project, and we jumped at the chance to involve our community here at Nina Chicago. We hope you will volunteer to make a care hat using one of our kits. We will be hosting a virtual Knit-and-Crochet-Along and there are also opportunities for all participants to win some great prizes. Please read on for all of the details!
Our "Care Hats for Chemotherapy Patients" Project is being generously sponsored by
Blue Sky Fibers
and
Soak Wash
. A huge thank you to our sponsors!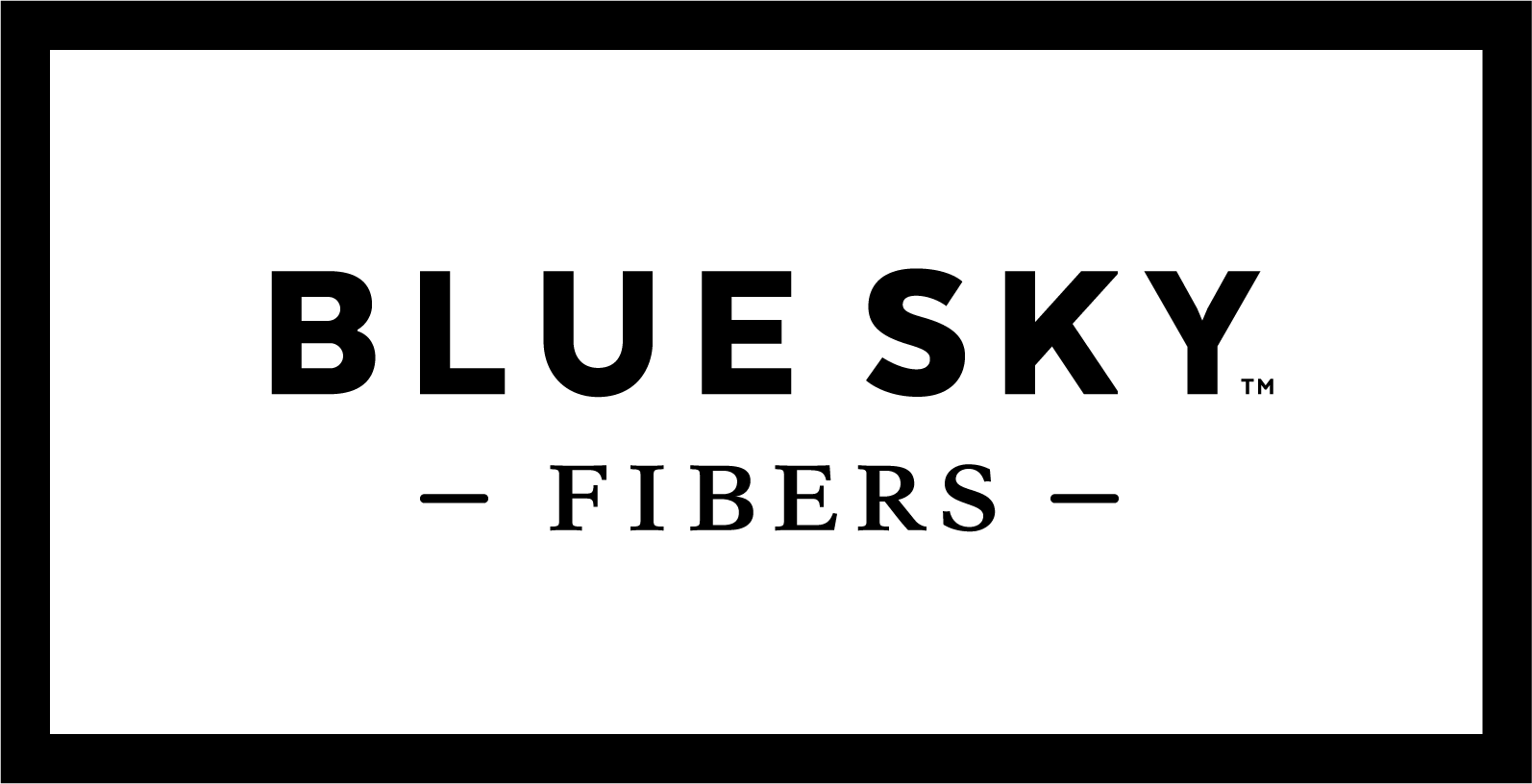 Care Hat Kits
have been carefully packaged and are available for you to make one or more of these care hats to be donated to the Northwestern Maggie Daley Center for Women's Cancer Care's Infusion Area and Northwestern Lake Forest Hospital Infusion Area. We are asking for a $10 donation per kit, which will be donated in its entirety to the Maggie Daly Center.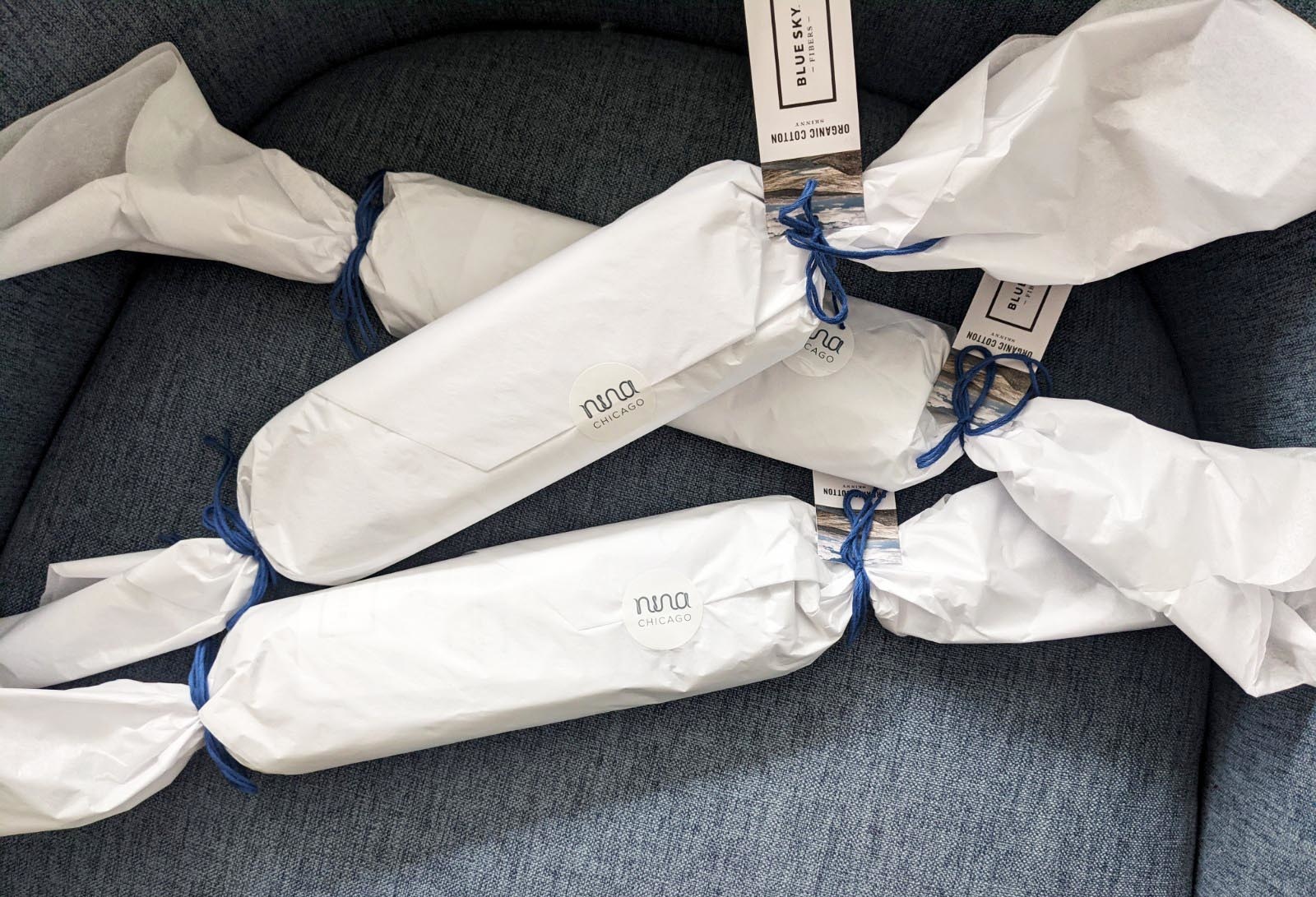 Shown above are a few of the kits that were carefully packaged by Marie. Each kit includes:
• either one skein of Organic Worsted Cotton or two skeins of Organic Skinny Cotton, both from Blue Sky Fibers
• an introduction sheet with detailed instructions and pattern options for both knitting and crocheting for the weight of yarn you choose
• an unscented Soak packet to wash and block the hat you have made before you return it to us
• a tag for you to fill in your name and the measurements of the hat
• a coupon for you to use at our shop through the end of November as a thank you from us for participating in this project
• a plastic Ziploc bag (not pictured) for you to use for returning the hat to us while keeping it protected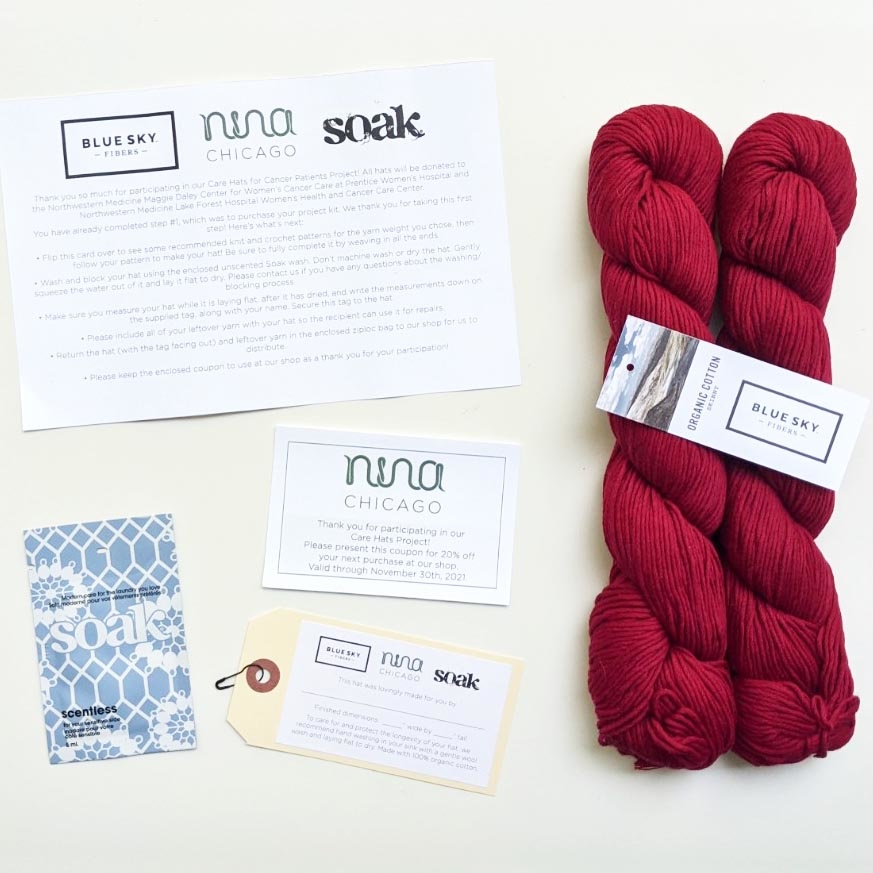 The Knit-and-Crochet-Along for our Care Hat Project will take place on Sunday afternoons at 3pm via Zoom, September 12th, 19th, and 26th. We invite patients, survivors, relatives, doctors, nurses, really anyone who has had any experience and anyone who would like to learn more. All are welcome! This K/CAL will be a safe and respectful space for us to get to know each other and share/hear each others' stories while we make hats to donate. The Zoom link will be sent to all participants.
We've also got some great raffle prizes to give away! Every participant will automatically be entered for each hat they make. Multiple hats mean multiple entries! Scroll down to see our prizes: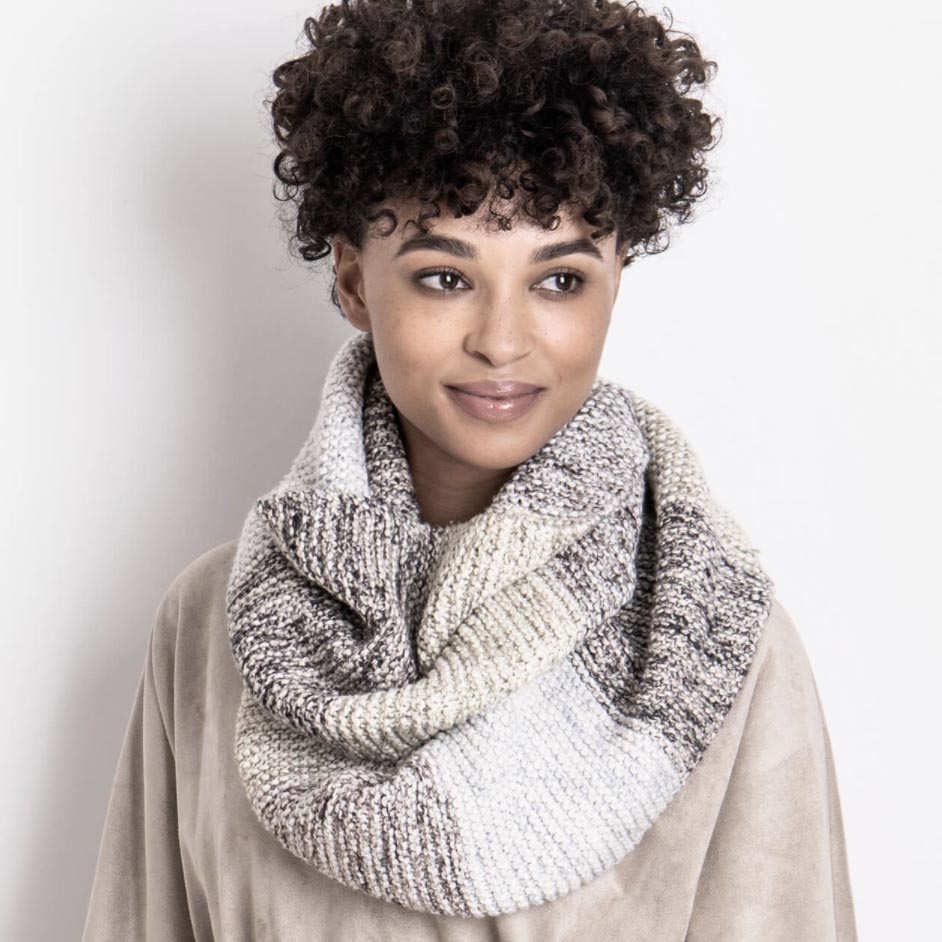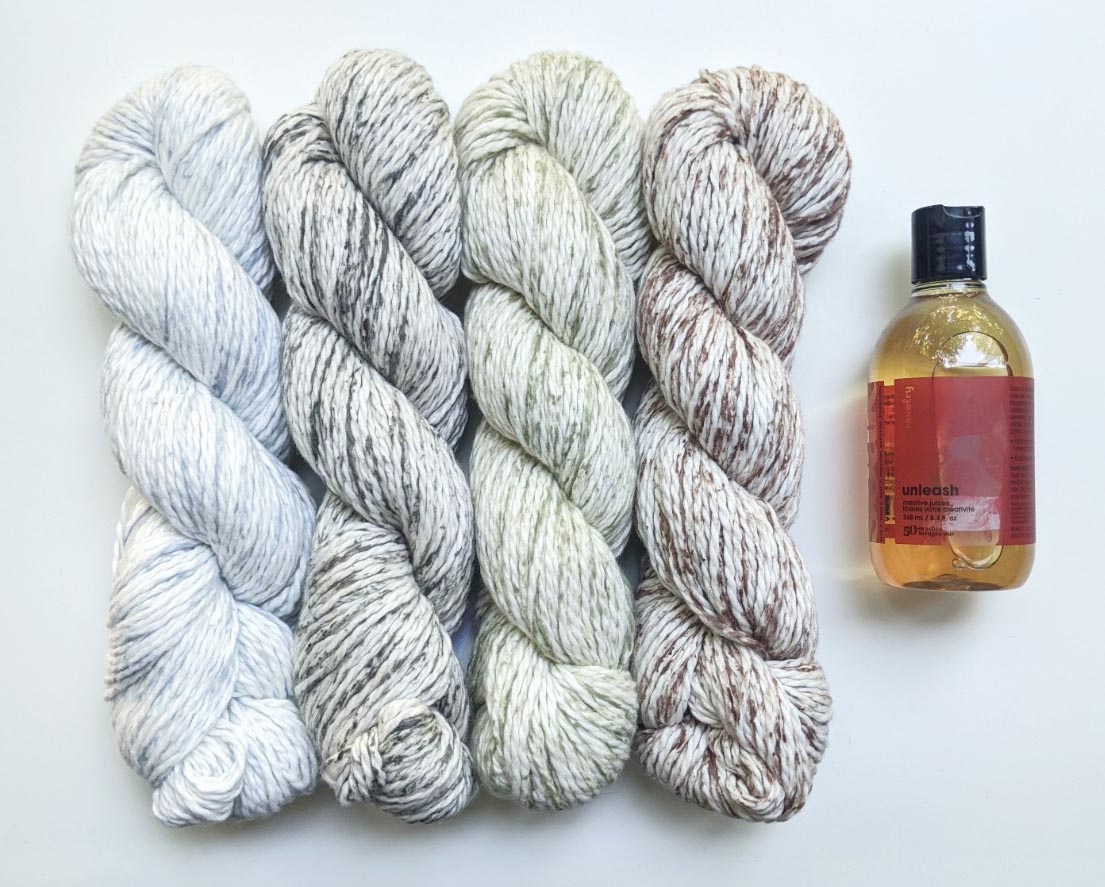 One lucky participant will win a full kit to make the Crosslake Cowl, shown above, along with a 12 oz bottle of Soak Wash.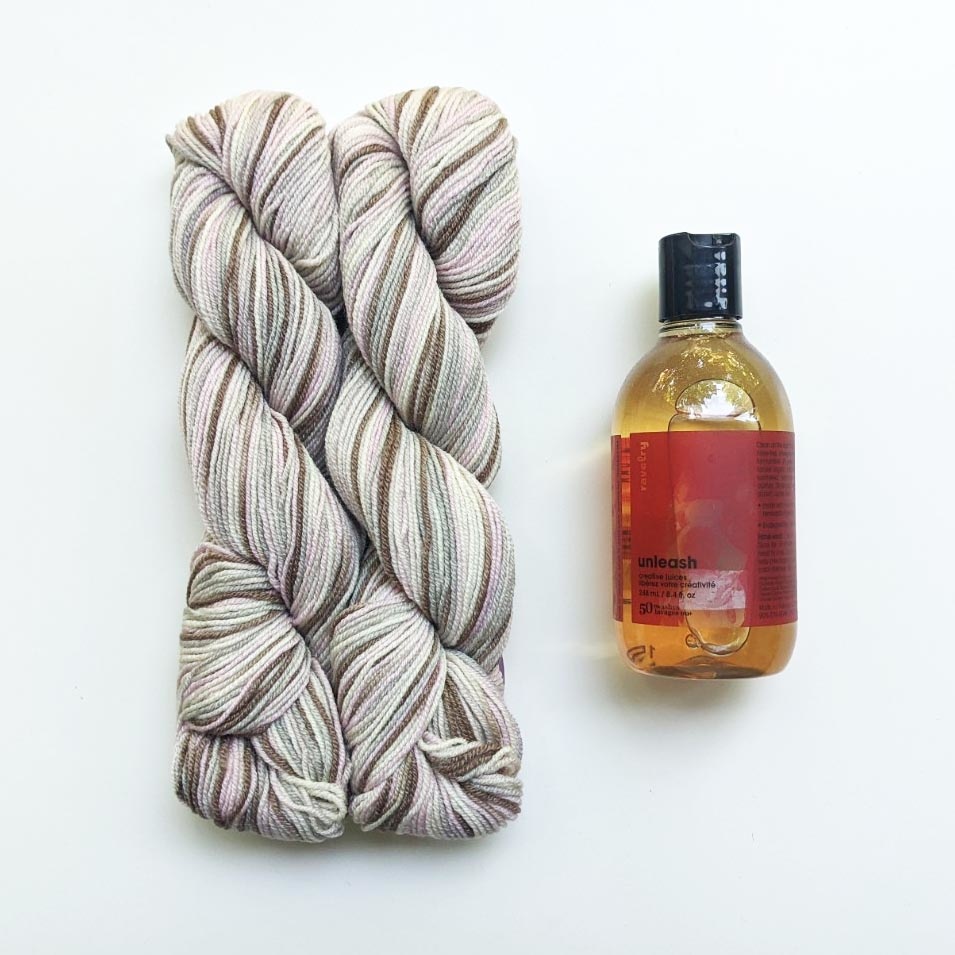 Another lucky participant will win two skeins of Stripey Fine and a 12 oz bottle of Soak Wash.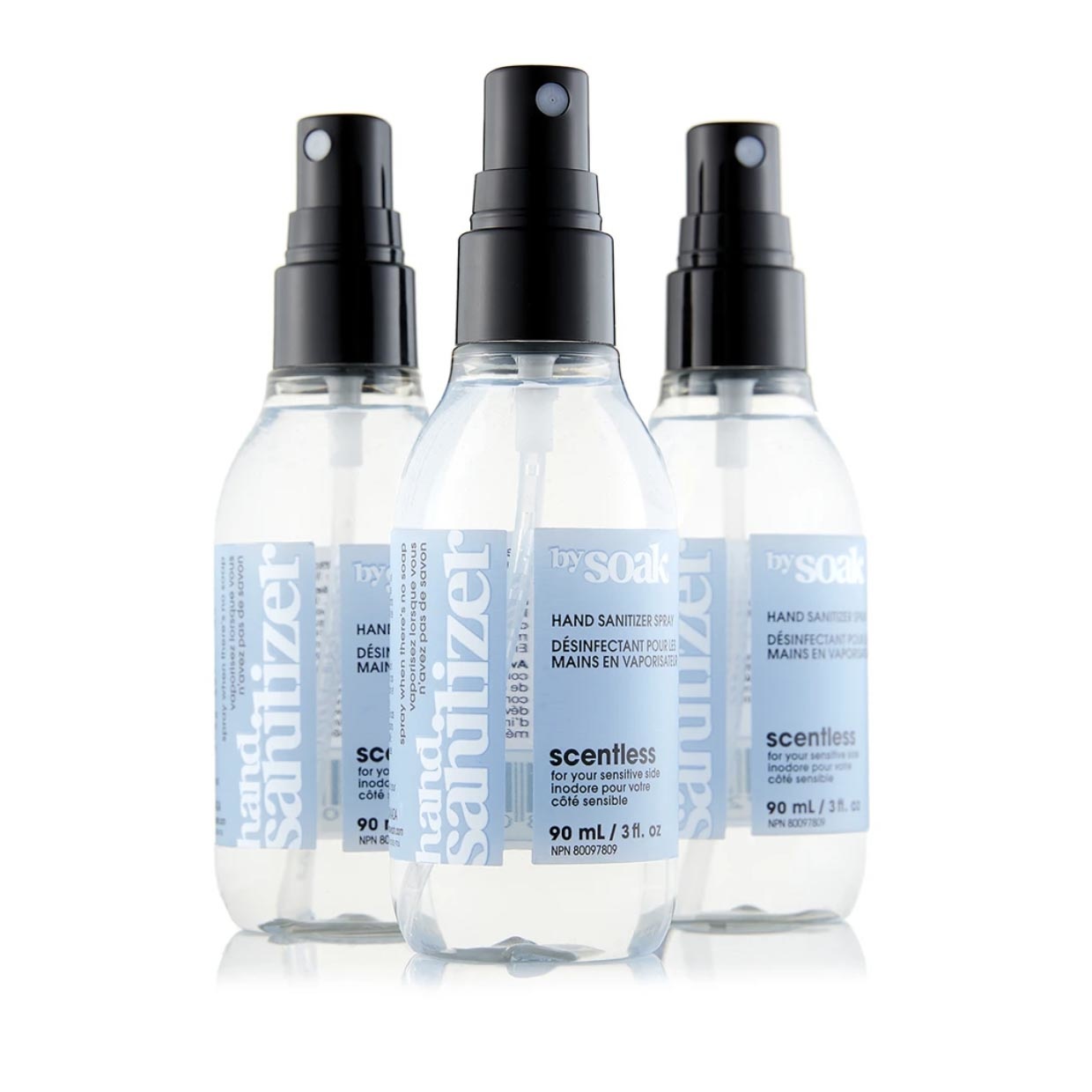 Three lucky participants will each win one of these bottles of Soak hand sanitizer, which you can never have too much of these days!
Please click here to purchase your Care Hat Kit(s). All hats need to be completed, washed, and returned to us at Nina Chicago by Friday, October 15th. The lovely Marie will facilitate getting the hats to the infusion areas and our monetary donation to the Maggie Daley Center so that our project will be complete!
If you aren't local, we would still love to have you participate, but we do ask that non-local participants cover the costs of shipping to you and back to our shop.
Thank you in advance to all participants, we are looking forward to an educational project and providing something wonderful for those who need it!